Healing Energy For Your Daily Life
THE HEALING ENERGY BLANKET and Healing Energy Products from Mary S. Wallis L.Ac.
Enhance your activities with a calm, renewed energy. Use the Healing Energy Blanket when you work, rest, or play games. Connect to a more peaceful state. Sleeping under it is deeply relaxing. No belief is necessary, children and animals alike have shown calmer behavior when contacting the blanket.

* We feature various photos on our site of Dianna Lucas and her yoga class at the Grand Basin in Forest Park. Our thanks to them and to photographer John K. Blair. More of the photoshoot
Anne Thomasson, Licensed and Certified Massage Therapist and GYROTONIC® Instructor
I love the blanket for many reasons.
"I love the Reiki Healing energy blanket!! Mary introduced me to it last year at my studio. I bought one because I know and love Mary.
What I found was that the blanket REALLY WORKS!!
My massage clients love it whether they know what it does or not. They tell me they feel different, in a great way, after having a massage with the blanket on them.
I use the blanket when I am at home and not feeling well. I immediately feel better and more centered when I am using the blanket.
I now sell the blankets at my studio. Many clients have bought them and are sharing the healing with their friends and loved ones."
Anne Thomasson, Licensed and Certified Massage Therapist and GYROTONIC® Instructor
on Jun 13, 2015
www.gyrotonicstl.com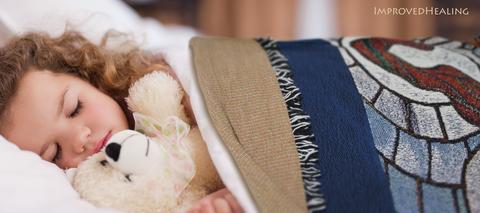 Users feel less pain, get better sleep
The stories of the blanket users indicate that many people feel therapeutic benefit from it. Sometimes it is a great and immediate benefit, sometimes it is more subtle. The effects are the same as what is felt from a live Reiki or energy therapist - relaxation, energy restoration, anxiety reduction.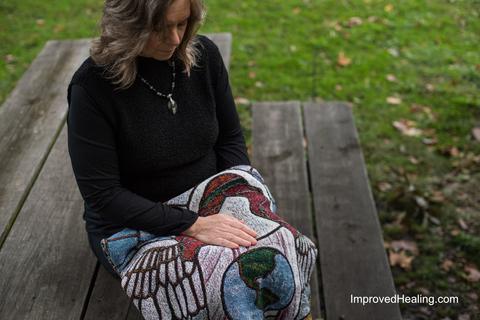 How it works
The blanket is a medium to hold universal life power or vital energy. Mary infuses the blanket with this energy of life force in much the same way people are attuned to Reiki energy. The blankets then resonate that vital energy 24/7 for as long as the blanket exists.
We have feedback from
• Mary's massage and acupuncture clients who experience the blanket during sessions
• first-impressions of those who visit our booth at public events
• longer-term experiences of blanket owners.
In the 1960's Dr. Bernard Grad experimentally researched healing energy. Known "touch healers" were recruited for study. Among his findings was that healing energy could be stored in cotton, among other things. This charged cotton could make plants grow faster and wounds heal faster.
Mary S. Wallis L.Ac. has familiarity with healing energy through two sources, Reiki, and the energy techniques called Teate she uses in her acupuncture practice.
One day a friend was in need but was too ill to be seen except by close family. Using her experience from Reiki and acupuncture, Mary "charged" a soft blanket with energy from her hands and delivered it to her.

Reiki is a natural way to jump-start the body's own healing mechanisms. Energy is believed to flow from a Reiki practitioner's hands into a person or an object. It feels nurturing and restorative to receive. And one can draw upon the soothing energy via a Reiki charged object.

The healing energy in the blanket and the intention of the gift were cherished greatly by her friend. So much so, that Mary was encouraged to create blankets for others. She made them for her clients who could not get in to see her as often as they liked.

Today she makes a limited number available to the public. It is one of the ways she shares the healing energy that was passed to her by her teachers while aiding folks in finding their own unique balance that fosters health.

Mary tells this story in her blog post - "Making A Difference – A Personal Story of Connection and Contribution". 
William Mark Wallis - William was a programmer for McDonnell Douglas in the 80's, then a stained glass artist in the 90's. William manages the operations of this website and our clinic in Florissant. The artwork on the Healing Energy Blanket is his design.
William: "We now offer products that are better than ever before. Thanks to print-on-demand manufacturing, shirts and blankets now print with an unlimited number of colors. I look forward to creating more."
Choose your Healing Energy Blanket
from Mary S. Wallis L.Ac.